A Message of Hope for Struggling Marriages
I have worked with divorcees for many years now. As you read this blog post I want to make it clear that I am in no way speaking about divorces that stem from abuse or any other reason a couple has deemed it necessary to part ways. God placed this blog topic on my heart to share with married couples especially since me and my husband did not recognize some of the strategies of opposition when we first married back in 1999.
I pray this message blesses marriages that are struggling from attacks of the enemy. Marriages where couples are tired and weak from fighting one another so they are contemplating on calling it quits. I pray this blog blesses your marriage and helps bring back hope if you and your spouse are currently struggling.
A Message of Hope for Struggling Marriages
As I sat across from my husband it was evident that he had changed and though he smiled at me from across the restaurant table for the first time in over 10 years it was different, we were different. It was awkward because though he was once my husband, at that moment in time I faced a new man, a changed man who happened to look like my husband did ten years ago but had all the battle scars of a 10 year war that we had to endure when it came to our marriage.

Ten years apart took away a lot from us in our marriage all our hopes and dreams together ended with a divorce decree leaving us both feeling frustrated, angry, out of sync, and hopeless. Crazy how a divorce decree can make you think and feel like all the work and time invested just evaporated and disappeared as if it never existed. It also leaves you with this uncertainty of purpose in life. I cant speak for my husband but I felt as if I was just out somewhere lost in the wind.
What I failed to understand the first time around was that marriages are fascinating when it comes to ministry. Marriages are the hub of multiple ministries. Okay so let's break this down some for understanding. In a marriage the wife has her purpose in God's will, the husband has his purpose in God's will, they also have a purpose together in Gods will. If they have children their children have individual purposes in God's will and they all have a family purpose together in God's will. So technically if you are a family of 4 you have at least 6 possible ministries that can grow from that marriage.
Learning From The Rise of Empires: Ottoman
Recently me and my husband watched a docuseries together on Netflix called Rise of Empires: Ottoman. This docuseries was about Ottoman Sultan Mehmed ll and how he waged and epic campaign to take the Byzantine capital of Constantinople and ultimately shapes the course of history for centuries. While watching this for some reason I thought about marriages being under attack and how divorces are like Mehmed's that wage epic campaigns to destroy marriages and shape the course of history in our families.
Much like the enemy attacks marriages Sultan Mehmed would not stop attacking the walls of Constantinople. It took 55 days for the Ottomans
to breach Constantinople's ancient land wall.
Just like Constantinople all marriages have a Mehmed constantly trying to besiege with every strategy possible. The truth is marriages are always going to be attacked because they have the power to make an impact on multiple levels for God's Kingdom.
Now that's dangerous if you are the opponent that is looking to kill, steal, and destroy any and all ministries that seek to honor and glorify God. Speaking about the opposition there will always be a strategy in place to stop the reproduction of these ministries. That strategy goes straight to the source and destroys it. This is where over the years I have seen divorce being used as a strategy to destroy marriages and most importantly the ministries that are birthed from them.
Words Are Powerful In A Marriage.
After years of driving myself crazy from the Mehmed's of our marriage I decided to stop and take a stand for our marriage. This is where I asked God to keep me focused on HIS purpose and plan for our restored marriage. I began speaking words of healing, restoration, clarity, and purpose over our marriage. Even when things seems pretty rough after we remarried I spoke more words of hope into our marriage with and expectation that God would supply our needs according to his glory.
God is so awesome!!!!

Despite all the Mehmed's God can and will restore and protect a marriage and we are living proof of it. I will be honest our marriage was like a shattered piece of glass that seemed so far gone that there was no possible way it could be fixed. We spent 10 years apart, we were hurt, we were angry at each other, we spoke and heard a ton of negative comments about one another and even with all of that God saw fit to restore our severely broken marriage on October 18th, 2015.
Now the most beautiful part of our marriage is the fact that we are so flawed and imperfect but we are exactly what we need to be to honor and glorify God when it comes to our testimony of marriage. It took a while for me to accept that our story of marriage isn't this beautiful fairy tale. Our story is a journey of love that has ups, downs, wars, peace, horrific at times, involves destruction, restoration and much more.
I wanted to write this for married couples who may be struggling right now with a marriage that is far from a fairy tale. I would listen to other couples in awe of their romantic fairy tale marriages while asking God why didn't we have that? Little did I know God was orchestrating a testimony through our marriage that would possibly one day help strengthen other marriages. I can proudly say I now prefer helping other marriages with my husband while experiencing unpredictable adventures in life rather than living a story book fairy tale marriage with him any day.
I want to encourage you to not be ashamed and ask God through reading HIS word, prayer, and fasting what exactly does God want for your marriage. Maybe your purpose together will minister to other marriages that are suffering just like your marriage did in the past. Mostly importantly while reading, fasting, and praying for your marriage ask God to protect you both from any type of strategic besiege that may be brewing ahead.
In our marriage we have both learned a huge lesson. We can not individually out strategize, fight, or avoid the Mehmed's that are consistently trying to destroy our marriage. The beautiful thing is God can, so together we have chosen to give that battle to God. We do this with the understanding that we can only do what God instructs us to do regarding our marriage and testify how God consistently defeats the Mehmed's that try to rise up against our marriage.
A scripture that is near and dear to me is 2 Chronicles 20:15 "
He said, "Listen, all you people of Judah and Jerusalem! Listen, King Jehoshaphat! This is what the LORD says: Do not be afraid! Don't be discouraged by this mighty army, for the battle is not yours, but God's".

Blessings,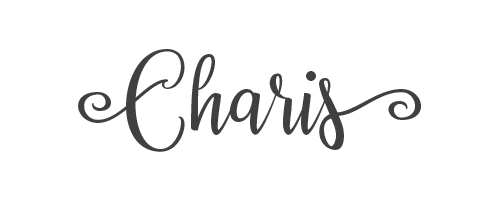 Charis is passionate about speaking the truth and working to spread the word of God and its healing power. In addition to founding Divorce Recovery Advocates for Women INC., Charis is the
Editor in Chief /CEO of Inspired Grace Media Productions
and founder of Inspired Grace Ministries.
Charis served in the Celebrate Recovery Ministry (locally) for 9 years in which 5 years were dedicated to serving as an CR Training Coach and CR Pastor. Charis currently serves as Lead Discipleship and Prayer Pastor at Inspired Grace International Ministries.
Charis is teacher of the word, testimonial speaker, divorce recovery facilitator, certified life coach, and celebrated author.