Happy Birthday Divorce Recovery Advocates for Women!!!!!
Guess What?????
Today we are celebrating Divorce Recovery Advocates for Women 5th birthday!!!!!! Yes, I could not let the day go by without celebrating 5 years with an amazing organization that not only changed my life but continues to change the lives of others daily.
My journey with Draw4Women started as a desire to provide other women with resources that I did not have access to when I was going through my divorce. In 2014 several years after my divorce I dreamed of an organization for divorced women and I also saw in that dream how it would operate. Every day I would see something new or get an idea and write it down. After a while I grew frustrated because I didn't have time or money to do anything as a single mom outside of working and taking care of my girls.
One morning I prayed on my one-hour commute to work that if this was what God wanted, He would make a way. Well 4 hours later I was laid off my job. For some reason I felt at peace with being laid off. Especially since that was my first time ever being laid off from a job and let's not forget I was a single mom living paycheck to paycheck. I still remember when my boss and the HR representative sat me down to tell me that they had to let me go. I was informed how great of and employee I was however they had to let someone go and I was the last to be hired on our team. I was there for 2 years and everyone else on my team was there for 15 plus years.
I smiled, thanked everyone, and I think I freaked them out. I took the news so well they called security because I think they believed I was going to snap at some point. My boss walked me to my car and told me all about reapplying and how they will hire me right back as soon as the layoffs stopped. I thanked her, got in my car, and sang praise songs all the way home to my girls. I knew deep down that was my last day and I would not return. My season there was completed and God answered my prayer in 4 hours.
Later that week I started to freak out a little because no one would hire me. I applied to several places and mind you I had nothing but a high school diploma and a certificate from a trade school I attended. Somehow, I was told "your overqualified" several times. Two weeks later I remember calling my mom and crying on the phone about how the people in KY were crazy to say I was overqualified with a high school diploma.
Bless my mom she is so blunt with me. She told me pretty much to shut up and get it together. My mom also told me I was exactly qualified for my purpose in God's will, and it was time for me to try something different. My mom then told me to stop applying for jobs and focus on the organization for divorced women that I talked about all the time. She also told me to pray regarding my next job and the desires of my heart and believe that God will provide it. I laughed and said who is going to pay my bills you? She replied no "God will." Well she added a few choice words to that but I'm not going to repeat those lol.
The next 30days I took her advice and I worked on Draw4Women. I also prayed for a job that paid well and didn't require me to commute extremely far to work. It was an amazing month of discovery, planning, research, networking, and much more. During that month God provided for me and my girls through family, several pastors, friends, churches, and organizations. Finally, Divorce Recovery Advocates for Women was incorporated in February 2015.
I also received a call from a job I forgot about applying for two years prior, unfortunately it required me to have a college degree. I informed the recruiter that I didn't have a degree and she told me to come interview anyway. What felt weird and out of my control turned into an offer being made two hours after the interview. I was in Kroger and I lost all my home training and started screaming in the phone with the HR representative. I couldn't believe my salary offer was more than I had ever made, and I could work from home. This would allow me to provide for my girls and free up time to work with Draw4women instead of commuting for an hour to and from work.
As I look back on those days along with Draw4Women I can only thank God for where we are today.
The job that I went to placed me in data analytics where I learned so much about business from an analytical perspective. Once I learned more about this process, I decided three years ago to track the progress of Draw4Women. I wanted to specifically look at the impact we would make through salvations, providing services, and prayer.
I'm a so excited to announce that Divorce Recovery Advocates for Women on its 5th birthday has served 46,372 women who have reached out to our organization. Even more amazing we have women who were impacted in multiple countries. So far we have served women in the United States (12 states), India, Nigeria, Pakistan, Ghana, Australia, Bangladesh, United Kingdom, Canada, Saudi Arabia, Uganda, Afghanistan, South Africa, Norway, Nepal, Jamaica, Taiwan, Brazil, Qatar, Bahamas, Singapore, Morocco, Kenya, Indonesia, Myanmar, Gambia, Mauritius, Armenia, Spain, Cayman Islands, Ethiopia, Zambia, and Sri Lanka.
Looking back, I'm so thankful to God for the passion He placed within me to serve divorced women and my mom who pushed me to work on it regardless of my circumstances because she made sure I knew what trust and provision from God really meant. I pray that my testimony sparks something inside you the reader to go after what God has placed within you regardless of your circumstances. I was a single mom laid off with nothing to my name and look at what God did. I want you to know that God is no favor of persons He will do the same for you.
I would also like to especially thank our Divorce Recovery Advocates for Women team. I could never do all of this alone. I thank you for your commitment, dedication, and passion to see this organization change lives. I look forward to Draw4Women making a huge impact all over the world. Today as we celebrate, I want to thank God for all that we have and will accomplish in the future.
Blessings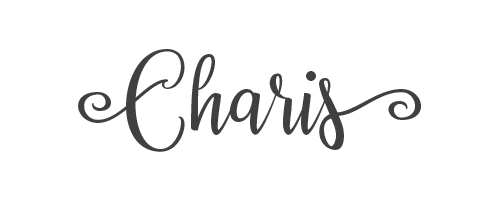 Charis is passionate about speaking the truth and working to spread the word of God and its healing power. In addition to founding Divorce Recovery Advocates for Women INC., Charis is the
Editor in Chief /CEO of Inspired Grace Media Productions
and founder of Inspired Grace Ministries.
Charis served in the Celebrate Recovery Ministry (locally) for 9 years in which 5 years were dedicated to serving as an CR Training Coach and CR Pastor. Charis currently serves as Lead Discipleship and Prayer Pastor at Inspired Grace International Ministries.
Charis is teacher of the word, testimonial speaker, divorce recovery facilitator, certified life coach, and celebrated author.
If you are someone you know needs our services or prayer, please feel free to visit our website at www.draw4women.com