Why Should I Pray After Divorce?
Divorce is something that more and more people are being faced with each day.
Each case is fundamentally similar and worlds different so finding a way to cope with the daily struggle is essential.
For many, there is a real struggle to see the benefits of prayer in a time when you feel like everyone and everything has let you down.
Feeling lost and alone is typical following a major life change like a divorce and as such something as simple as prayer can be incredibly powerful and moving.
It is not an uncommon feeling to be bitter and feel as if God let you down and allowed your divorce to happen, there is another way of approaching this, however.
For most, the feelings of bitterness only deepen as the days go on and many feel that they cannot approach God because God allowed divorce to shake their lives to the very foundation.
Though these feelings of bitterness are common, they do not have to rule your life or rule your recovery and personal journey to growth.
God has his hand in everything that makes up our lives; there may be a greater purpose that we are not able to see at the time because of our own personal pain and feelings of anger toward God.
Especially for those that have struggled with multiple divorces, it may seem as if God has abandoned you or as if God is punishing you but you can know for certain that God loves and cares for you deeply. We all sin and we all struggle every day with our faith and our devotion to God, but prayer can be the guiding light that makes your connection with God so much stronger and so much more fulfilling.
During a divorce, there are some that may turn to prayer not out of desperation but rather to prove to them that it does not work or that they cannot be helped.
Though it may seem terrible to some, often we only turn to prayer in our darkest hour in a time of true desperation.
Please understand that this does not mean that you are using God as a last resort. Rather, it means that in our time of greatest weakness and greatest personal struggle we admit that what we are doing is not enough and we admit that we need the help and guidance that only God can provide.
Prayer is a form of communication with the creator and a link to all things that are so much larger than us. Prayer can put your mind at ease, calm you, and change you.
Through speaking daily to God, you can take all the troubles that you feel and let go and let God and begin to heal from divorce and anything else that troubles you.
This is the confidence we have in approaching God: that if we ask anything according to his will, he hears us. And if we know that he hears us—whatever we ask—we know that we have what we asked of him.
For prayer requests and additional information please visit www.draw4women.com to see just what we can do to help you on your road to personal recovery.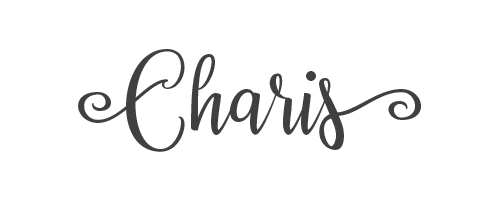 Charis is passionate about speaking the truth and working to spread the word of God and its healing power. In addition to founding Divorce Recovery Advocates for Women INC., Charis is the
Editor in Chief /CEO of Inspired Grace Media Productions
and founder of Inspired Grace Ministries.
Charis served in the Celebrate Recovery Ministry (locally) for 9 years in which 5 years were dedicated to serving as an CR Training Coach and CR Pastor. Charis currently serves as Lead Discipleship and Prayer Pastor at Inspired Grace International Ministries.
Charis is teacher of the word, testimonial speaker, divorce recovery facilitator, certified life coach, and celebrated author.
For more information or for more devotionals to help you through your divorce, visit us at where we are ready, waiting, and willing to help.
www.draw4women.com